With the Hersey Varsity boys soccer season starting,  Hersey Dispatch wanted to know what goals the team had for this season and how those goals transitioned into the first few games. Coach Rusniak's goal for the beginning of the season was to "establish an identity… we need to renew and refresh but we don't have a lot of time to start from scratch." Many of the team's varsity players graduated last year and the then underclassman moved up to fill those positions. He wants to teach the team a new style of play that they did not know the previous year and also wants them to bond and really make sure they are a team. "Our biggest goal was to establish ourselves as our own identity first, and foremost, and so far, they have done a good job. They have really liked to be around each other and have a lot of that team bonding stuff," Coach Rusniak said. So it seems as though the coach has some high hopes for his team. However, during the preseason, Hersey had a rocky start with a 0-0 tie with Main West, and a 2-1 loss to Crystal Lake south. But when the season started, Hersey came out strong with four consecutive wins, so so far the team seems to be doing good.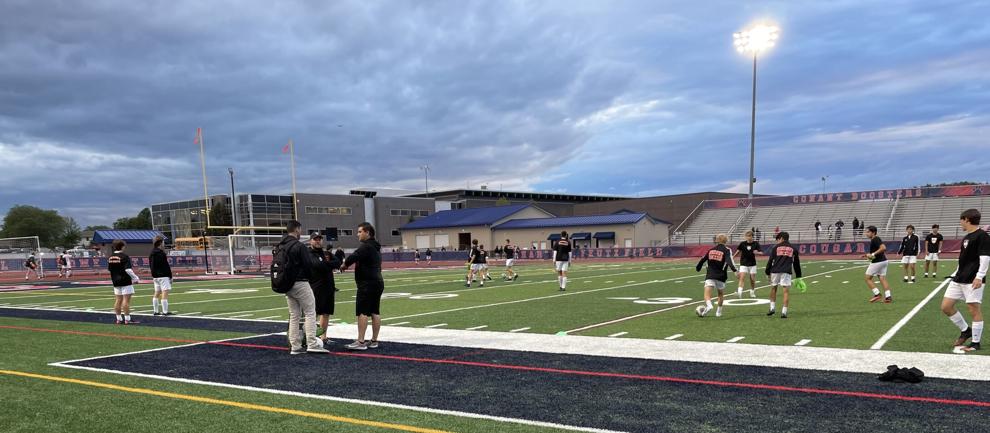 "Our conference is extremely strong, and on any given day, really anybody can win. I think it has traditionally been like that where there's really an absolute battle to be at the top of the table, and I think we will hold our own," Coach Rusniak stated. Coach seemed to be nervous when they started the season, but based on Hersey's recent games, they seem to be flying.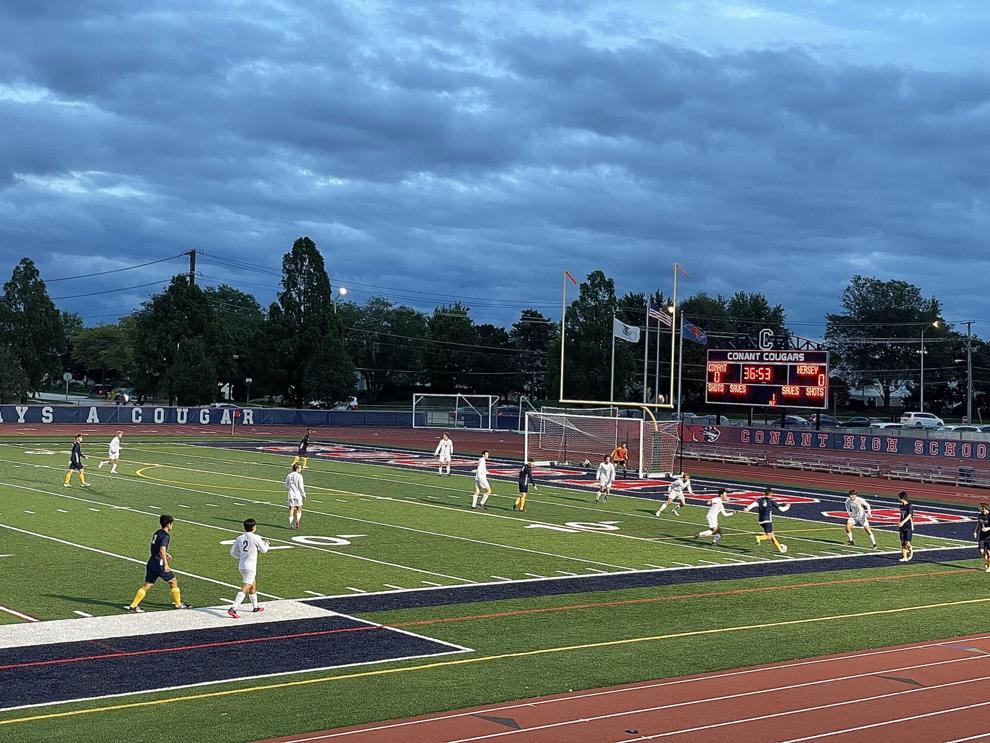 Although, arguably the hardest games, will be played the 21st against Conant and the 24th against Barrington. Let's hope Hersey wins, but even the greatest teams have flaws. "Our main weakness would be at times we show our inexperience. There's times where that inexperience leads to mental mistakes, and I think that's just kind of the growing pains you experience when you have some new players playing in varsity," Coach Rusniak said. Let's hope that with the seven games under their belt, Hersey has the experience to win the conference. Wish the Hersey soccer team luck in their upcoming games. Let's go Huskies!