Students and staff were excited to finally be back in person after a rough year and a half of holding class over Zoom. One of the changes that a lot of students were particularly looking forward to was the new dress code...until it was revoked. At the beginning of the year, the dress code allowed hats and hoodies and was pretty lenient with short shorts, crop tops, tube tops, and playboy clothing- all items that were strictly regulated in the dress code during past years. 
But on August 25th, Principal Rogers asked students to refrain from wearing hats and hoodies due to the concern of student and staff safety. "We've had a few instances where students engaged in "tomfoolery," were caught on video; we were unable to identify the students as a result of them wearing head gear (hats/hoodies)… and a mask.  Not good." Principal Rogers wrote.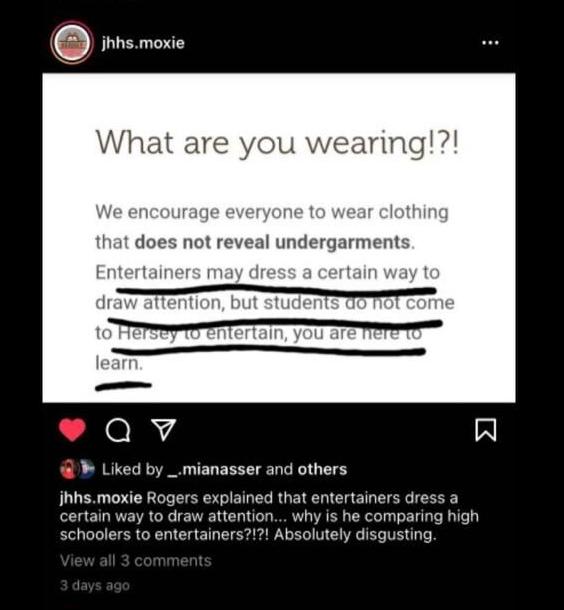 On September 8th, Principal Rogers sent out an additional newsletter that entailed an update to the dress code, titled "What are you wearing!?!" Principal Rogers encouraged students to stray from wearing clothes that reveal undergarments, playboy insignias, t-shirts advertising drug/alcohol and profanity references, crop tops that reveal bra under bands, tank top undershirts with no bras, skirts so short that panties and 1/4 of the lower glutes are hanging out, and sagging pants where underwear are spilling out. He also reminded students that they are not entertainers but they're here to learn. Students, particularly females, as well Instagram account @jhhs.moxie, were a tad bit mad about the newsletter.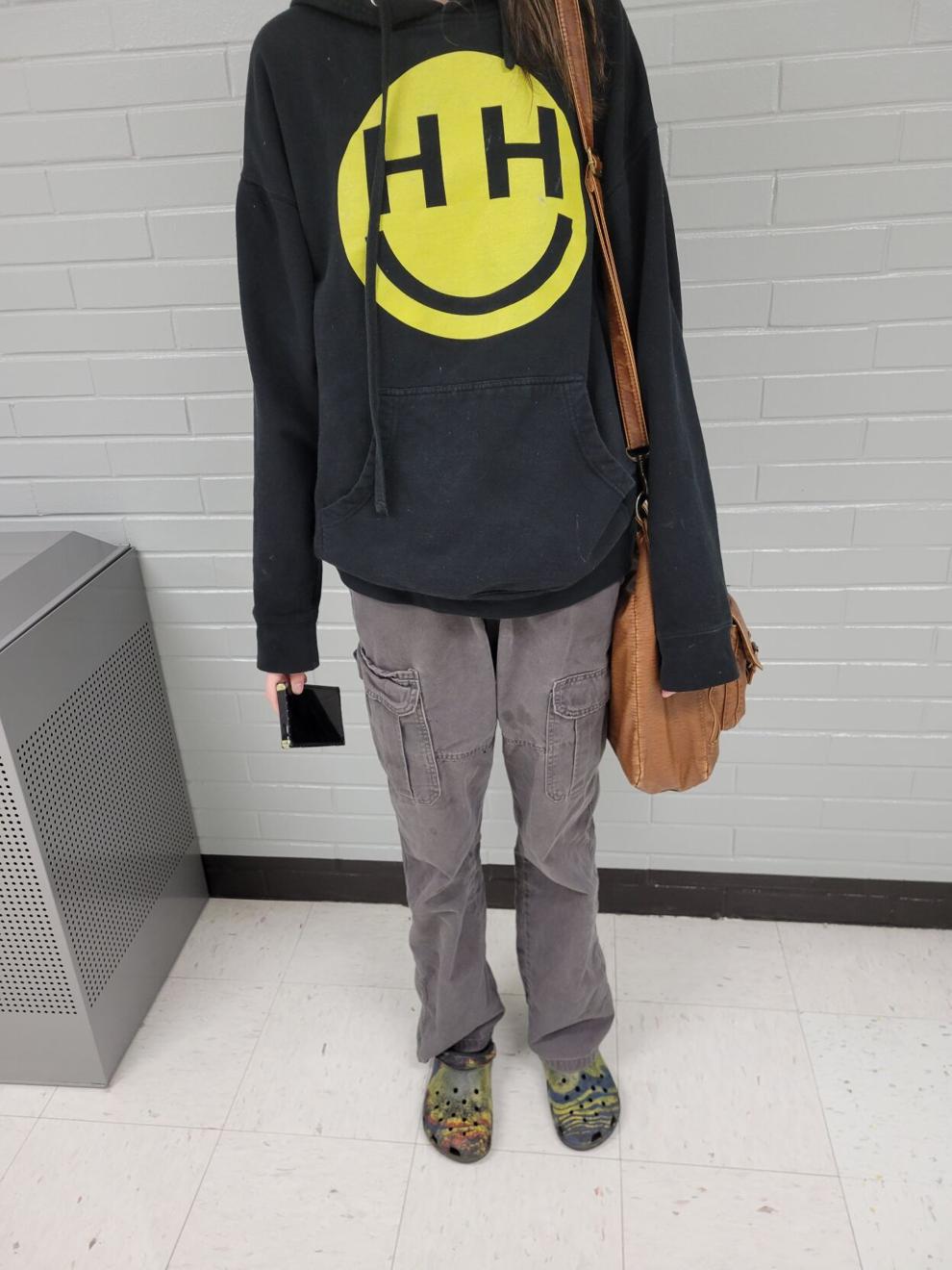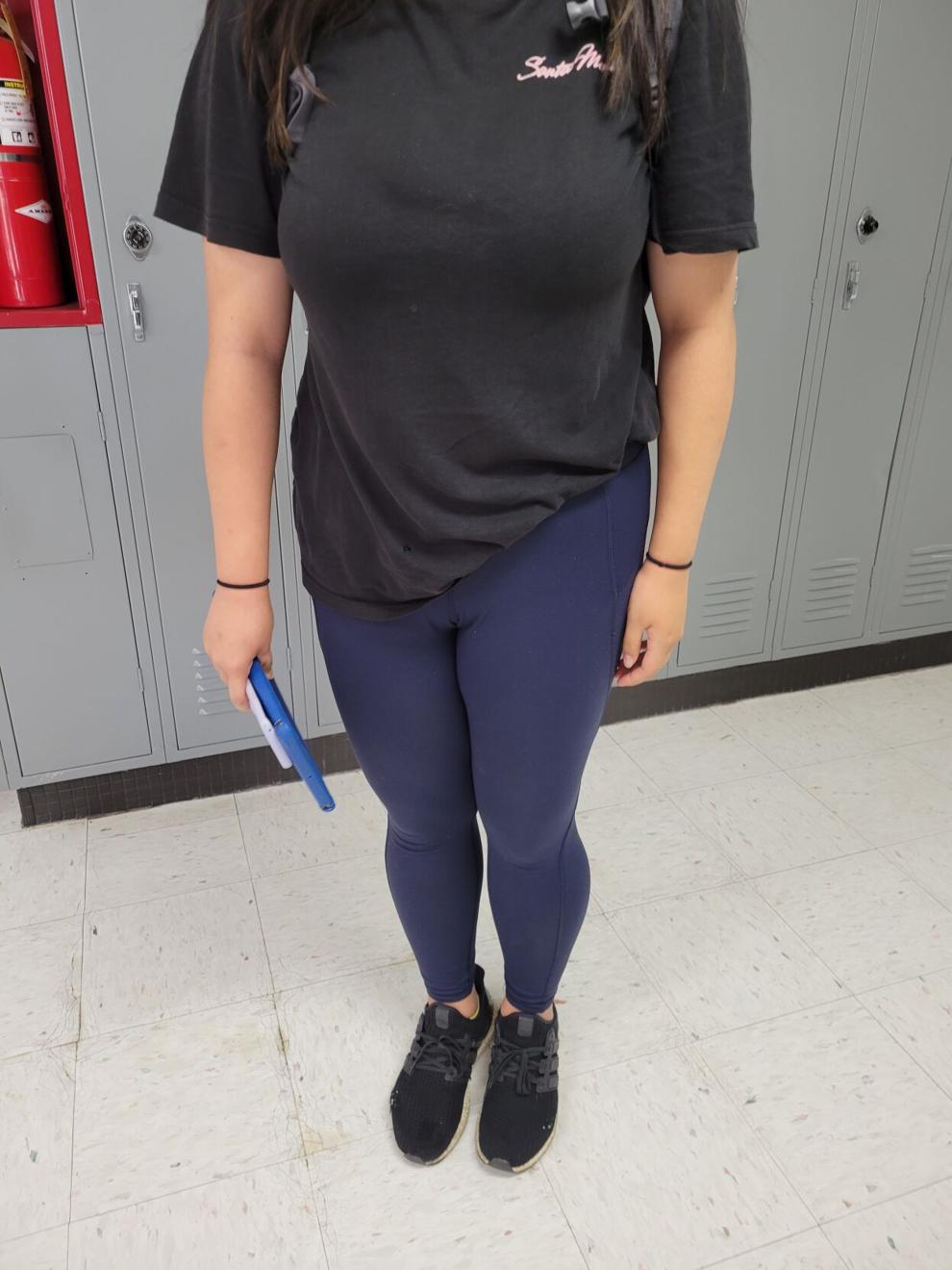 "I think the dress code is sexist and teaches people to be more conscious of what other people are wearing. The main focus in school should be learning. People shouldn't be distracted by any type of clothing," senior Mila Rivera said.
"We're in a completely different generation. I think the people who have to get over it are the older people and the people actually working in the school because, honestly, more kids dress like that than don't. If you're going to school in something, you're comfortable in it. Kids get more distracted by a fly in the classroom than looking at a student. I saw that today. A kid was trying to catch a fly for 20 minutes," senior Natalia Reyes said.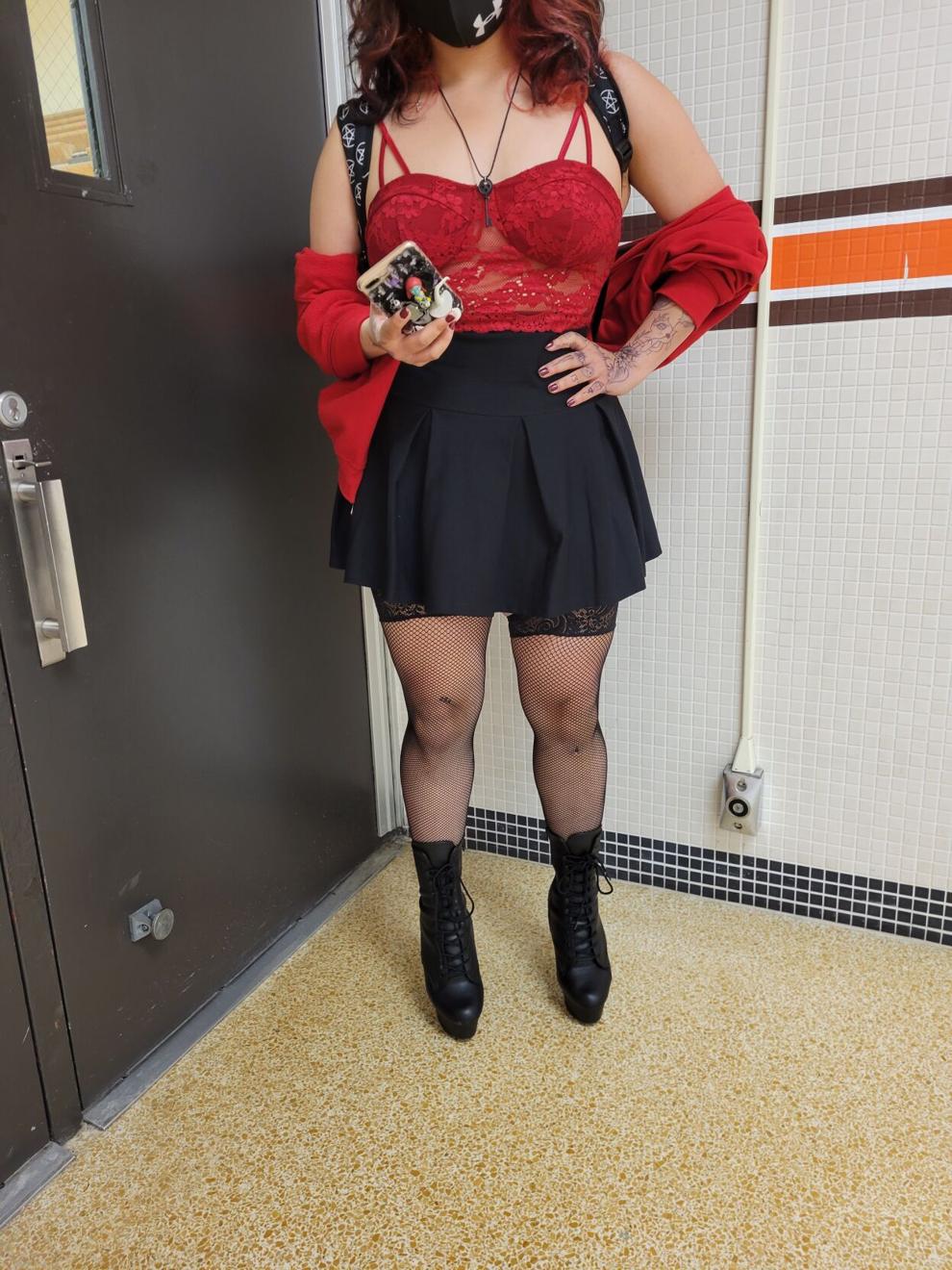 Students believe that the problem lies more with the way students are being viewed by adults in the building rather than the actual garments being worn by students. In this generation, clothes have become a major part of self-expression. Whether it be grunge, exotic, vintage, cottagecore, dark academia, artsy, etc., these are all styles that students are using to express themselves. There are so many different types of clothing in our generation to the point where a majority of students are barely fazed by the clothes others are wearing. We see it as just normal, everyday wear. We don't constantly stare at each other because someone's wearing something more out there than what is considered 'normal.'
Principal Rogers concluded the newsletter stating, "Let's focus a little more on self-respect and school decorum. Students, you can't hide who you are! No hat, hood, silly cartoon bunny or any other accoutrement is going to change that, and that's fine because you are fantastic just the way you are."
I completely agree with what Principal Rogers is saying here, and I'm sure most students would also agree. No clothes are going to change who we are as a person, so why should it matter what we wear? Are teachers and staff unable to get to know students personally because of the clothes they're wearing? Students don't feel any less self respect when they're wearing a playboy shirt rather than a plain white shirt. We wear our clothes for ourselves, not others.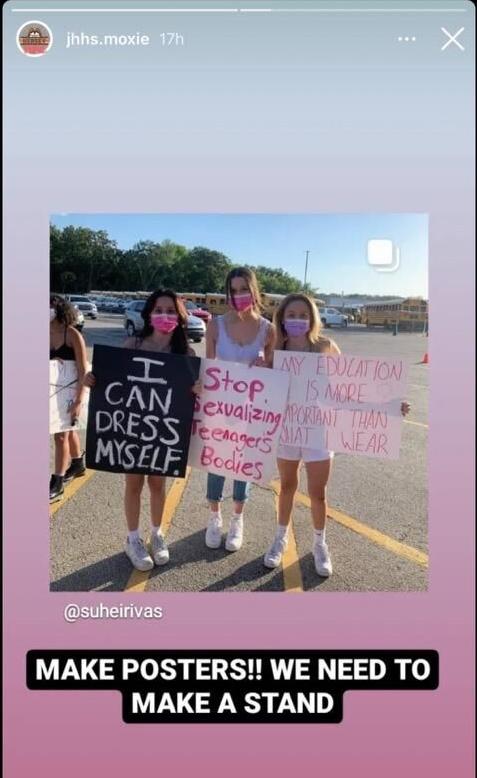 Students of Hersey respect Principal Rogers and acknowledge his efforts in making the school a better place, but the newsletter he sent out could have been executed in a more effective way. Using terms like panties and glutes, comparing students to entertainers, and bringing up self-respect came off as offensive to many students. Instagram account @jhhs.moxie was organizing a protest that was to take place on September 17th, and many students were reposting @jhhs.moxie's posts and stories, as well as participating in the protest. The protest never actually took place, but the fact that many students were spreading the word about the protest speaks levels. There, of course, should be a dress code in place, but it definitely should not have been worded in this manner. There are parts of the dress code that should remain as is, but there are also parts that really shouldn't be included. The wording of the newsletter makes it seem like students are dressing more provocatively than they actually are. We are in a new generation; leave the past in the past.