Apple TV+ gives us a thorough look into Billie Eilish's world in its new documentary, Billie Eilish: The World's a Little Blurry. Director R. J. Cutler had the idea to make a documentary on the indie artist a few years ago, but little did anyone know her album would debut at No. 1 on the Billboard Top 200 chart as well as earn five Grammy awards. But with that, Cutler's brilliant directing does wonders for the audience in making the writing experience for Eilish's album debut as intriguing as possible. 
The Los Angeles native introduces us to what is her childhood home, as well as her recording studio. Eilish shows how she managed to write and sketch her vision for her album, When We All Fall Asleep, Where Do We Go?, doing so in her own home, and recording these songs with her brother, Finneas, in his old bedroom. Eilish shows inspiration for her album through her writing journal that also includes visuals for the art of the album. Along with the creation of these songs, we get a closer look at Eilish's music video for "When the Party's Over" as well as a montage of Eilish eventually directing her own music videos for the album. She and Finneas showcase the recordings of her popular tracks, even while she's still performing for fans songs from her previous EP, Don't Smile at Me. Whilst performing for her fans, however, we see Eilish's struggles with performing on the stage after many physical injuries related to her ankle and knees.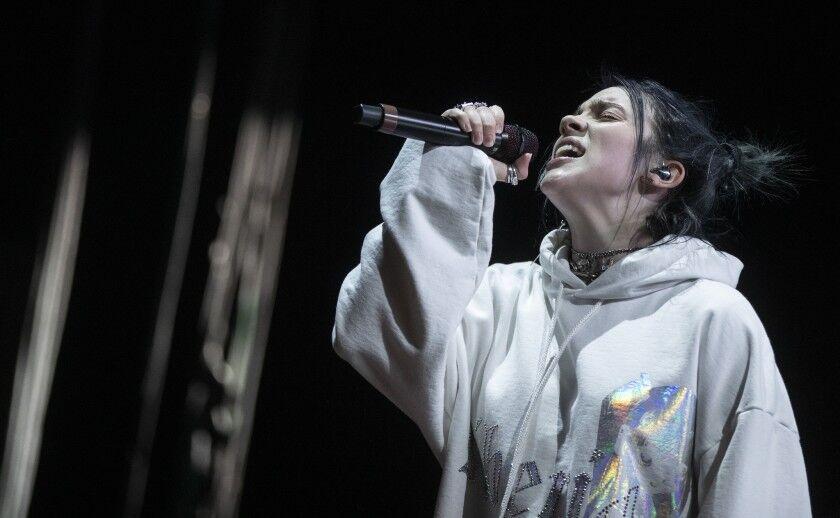 While the creation of art and music is interesting in itself, what makes Eilish's music so fascinating is that she connects with her listeners by having her songs dive into the aspect of mental health. Having to be a part of the music industry is a struggle alone, especially for a younger artist like Eilish. But her bravery to reflect on mental illnesses like depression and anxiety is comforting for her fans who can relate.
Along with the making of her album, the documentary reviews Eilish's Coachella performance in 2019. Her performance included much promotional value for her newly released album, but was also met with technical difficulties as well. However, Eilish was in a better mindset the following day when she finally met her idol, Justin Bieber, during Ariana Grande's headlined Coachella performance. Eilish discusses throughout the film how Justin has been such an inspiration to her since childhood and how she was always a huge fan.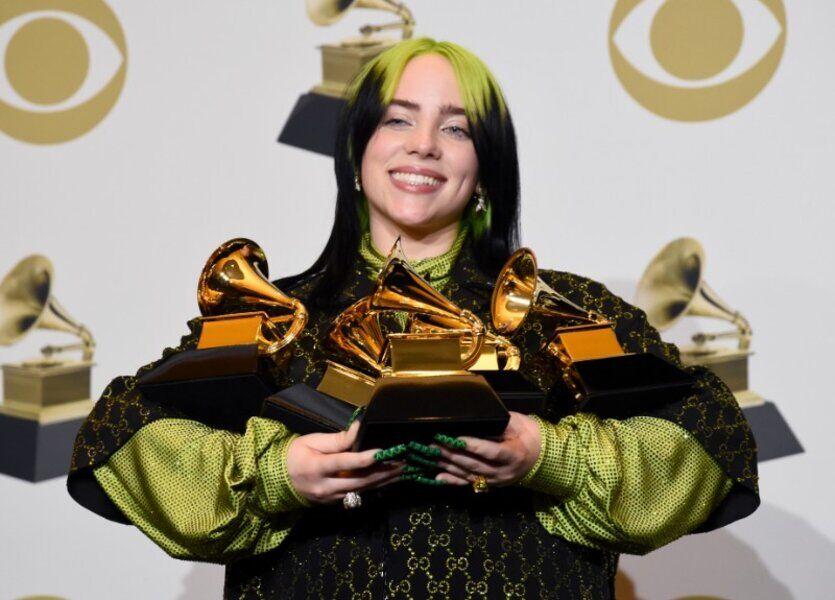 One of Eilish's biggest highlights in the documentary — and her life — was earning her five Grammys at the 62nd Annual Grammy Awards including: Best New Artist, Best Album, Best Song, Best Record, and Best Pop Vocal Album. This record-breaking event occurred at her first Grammy ceremony ever, with a total of six nominations. However, as of 2021, Eilish has managed to win a total of seven Grammys so far.
Overall, Cutler's documentary gives us an interesting closer look at the artists' creation of her debut album, along with showing the hectic livelihood of being in the music industry. The documentary was beautifully directed in showing the vulnerable but nostalgic side of Eilish's world in her LA home.