With the wake of the Free Britney Movement uprising this year, the public is exposed to the horrors Britney Spears has had to go through for the past 13 years in her conservatorship. The Framing Britney Spears documentary, released to Hulu in February of this year, as well as Spears' public appearance at the June 23rd court hearing, all opened up the limitations the 39-year-old singer is still put upon ever since 2008.
On January 31, 2008, Jamie Spears, Britney Spears' father, petitioned for a conservatorship and as full conservator over it and her daughter after Britney was on 5150 psychiatric holds due to the decline in her mental health. As spoken about in the Framing Britney Spears documentary, Britney's decline in her mental health had much to do with the rise in fame so early in her life, as early as 18 years old with her debut hit, "Baby One More Time." The media, and more significantly, the paparazzi, had traumatized her for years, leaving no privacy in her life and portraying her in a false light to the public. Britney has stated multiple times in her career that she constantly wishes the paparazzi will leave her and her family alone, as they idolize their false interpretations of her for money.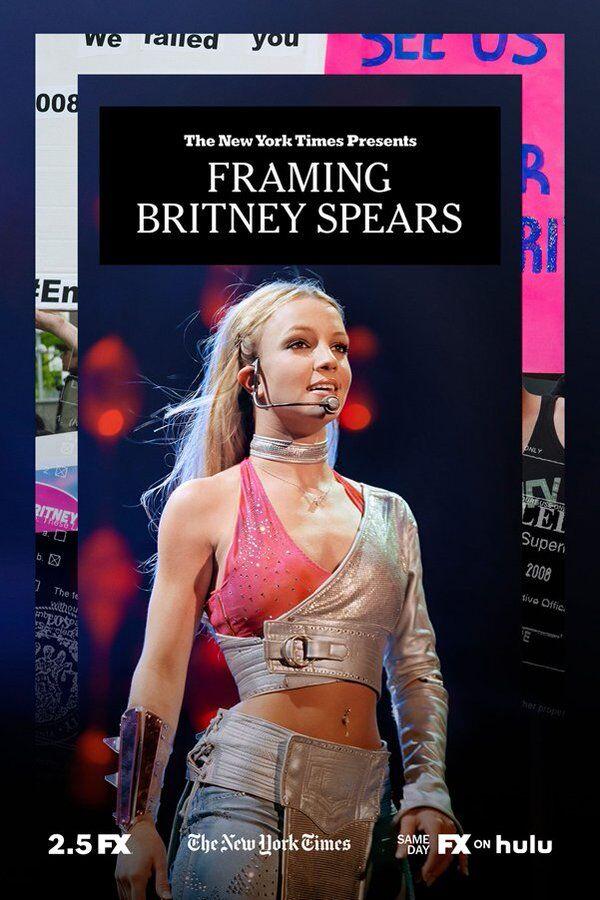 For more background information of what is going on in her life, a conservatorship is a form of legal guardianship of an adult. Under this, the conservator has legal authority over aspects of the conservatee's life. Usually, conservatorships are granted for those who have dementia, Alzheimer's, a genetic disorder, or who are in a coma and are under a temporary conservatorship. But countering that, Britney Spears has the full capability to take care of herself and her two kids, so being under a conservatorship in her case is completely unnecessary and unjust for her independence and human rights. One student, Taylor Jansen, even stated that "She's capable, she's healthy, and she can take care of her kids. I don't understand why her father feels the need to have so much power over her. It's ridiculous."
Under her conservatorship, Britney cannot drive a car, vote, get married, have children, spend her own money, and more without permission. It wasn't until recently that she spoke out about it at the June 23rd court hearing this year. During that session, Britney revealed that she wanted to have more children, but her conservatorship is preventing her from having her IUD surgically removed, thus preventing her from getting pregnant. Furthermore, when preparing for her tour in 2018 - that she was forced to oblige - members from her team were claiming she was never taking her medication during rehearsal, even though she has her medication in the early mornings. Because of this, her therapist prescribed her with lithium, a substantially stronger medication, after being on her regular meds for over five years. Britney said that once she started taking lithium she "felt drunk [and] really couldn't even take up for myself. I couldn't even have a conversation with my mom or dad really about anything." It is also said that you can go mentally impaired if medicated with lithium for more than five months. Britney stated that this was one of the hardest points in her life from the conservatorship as she wasn't allowed any privacy from the nurses and even said she "gave eight vials of blood a week" at the hearing.
However, September of this year is when things are starting to be a bit brighter for Britney Spears. On September 7th, Jamie Spears filed a petition to terminate the conservatorships over Britney's person and her estate and on the 12th, Britney announced her engagement with her long-time boyfriend, Sam Asghari. However, that doesn't mean the conservatorship is necessarily over. Furthermore, the new Britney vs Spears documentary premiered on Netflix on September 28, continuing to spread awareness for Britney's situation.
In light of recent events, however, there are upcoming hearings for Britney's conservatorship on September 29 and November 4, 2021. These court hearings that occur in Los Angeles, CA, have led many supporters of the #FreeBritney Movement to protest outside the courthouses for their voices to be heard about saving Britney from this conservatorship. Social media and streaming services are doing their best to do justice for her as this conservatorship has taken a hold on her life for over a decade. As of September 30, 2021, Jamie Spears was suspended as Britney's conservator, but Jodi Montgomery, a woman he describes as Spears' "care manager," was appointed as temporary conservator since September 2019. Hopefully, Britney is able to make another statement at an upcoming hearing, but all we can do for now is hope.