As you may recall, during the early stages of COVID, there was too much time on our hands. With everything shut down, puzzles seemed to be the go-to for many families. I mean, they took up time and kept our brains sharp through all the madness. But there were only so many puzzles that could keep us from going insane, so luckily streaming services exist. I don't know about you, but lockdown gave me the excuse to binge watch as many shows as I wanted. Even though life is starting to go back to normal with going back to in-person school, into the office, or even just up and out of the house, it's never too late to discover a new show. These are my top five shows that have gotten me through the last 18 months. 
Outerbanks (2020 - )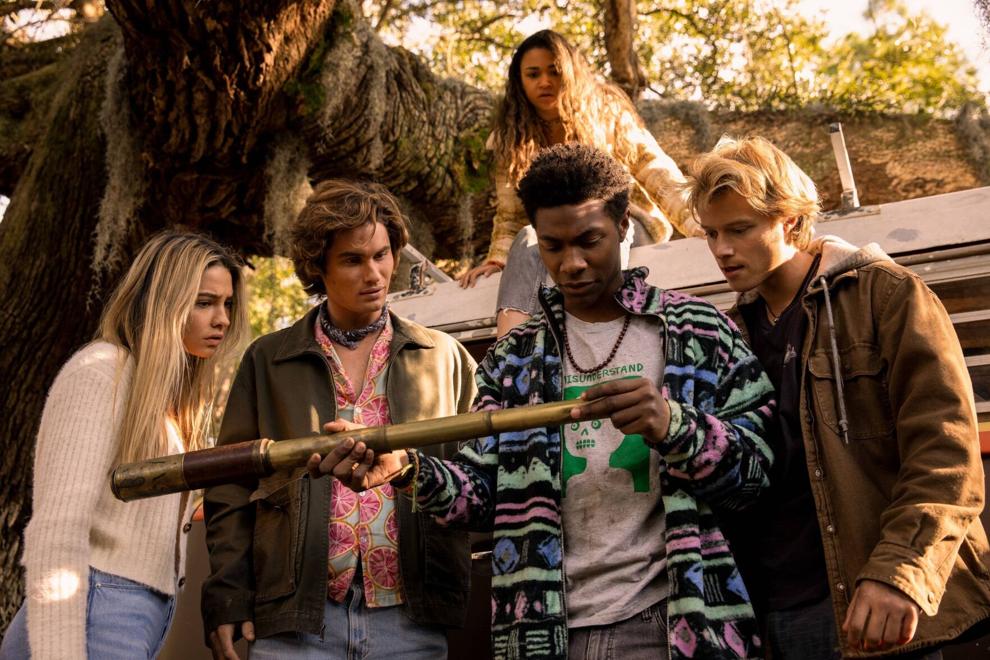 Netflix's original steamy action adventure drama surfed its way back into first place in "Netflix's Top Ten'' for a second season. Outerbanks' second season finds John B and Sarah Cameron across the globe in the Bahamas looking to track down the gold, while— back home in the Outerbanks— JJ, Kie, and Pope try to clear John B's name of murder. Both the pogues and the star crossed lovers encounter obstacles that send them back to square one.
Ted Lasso (2020- )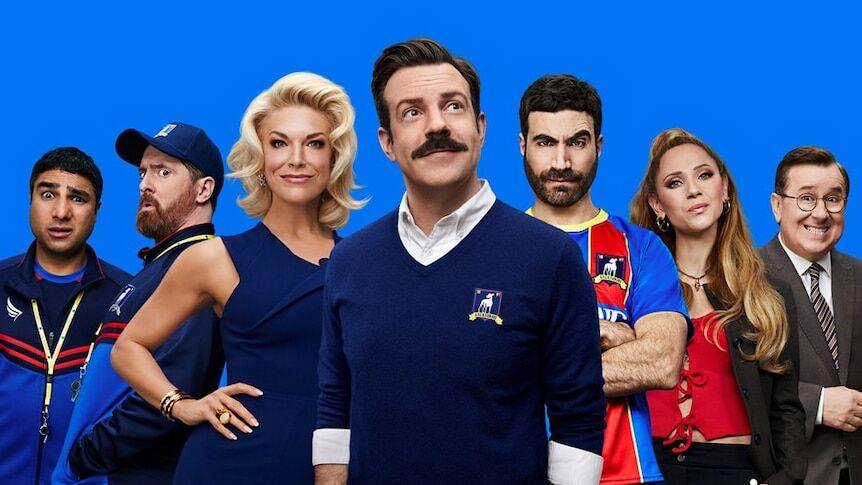 Football and Fútbol are two different sports, however, Ted Lasso couldn't differentiate the two in Apple TV+'s original hit show Ted Lasso. The show follows the journey of an American football coach who is offered a job to coach a fútbol team in England despite not knowing soccer whatsoever.
Survivor (2000 - )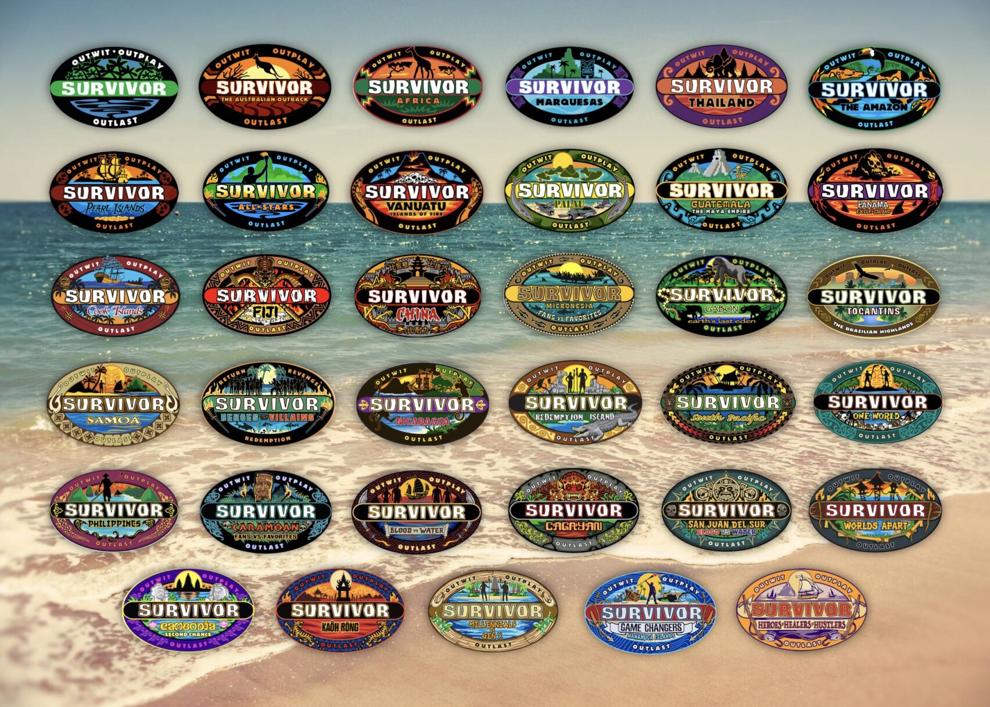 CBS' Survivor is one of those TV shows that can have a multitude of seasons with continuations of twists and turns. This fall, Survivor will return for its 41st season with the same main concept of castaways being sent to an island in tribes where they will compete in challenges to try and survive in order to win one-million dollars. Although this show is considered to be a reality competition, elements of drama and action-adventure are infused into it based on how the castaways play the game. 
Friday Night Lights (2006-2011)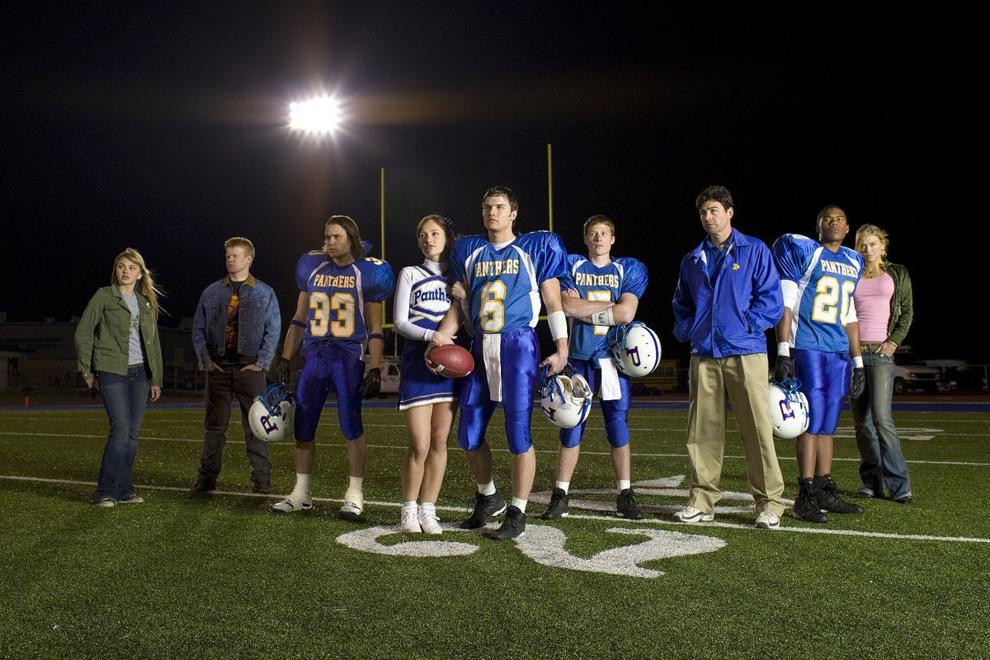 While most sports movies or films are centered around the sport, Friday Night Lights uses football as an outlet to address modern American issues including drugs, abortion, alcoholism, and racial injustices all while providing life lessons. The series focuses around Coach Eric Taylor, who coaches the loveable and fiery Dillion Panthers, and his wife Tami Taylor in the small rural town of Dillon, Texas where high school football means everything. Although this show is called "Friday Night Lights"—referring to the feelings of a Friday night high school football game— give or take only about half of the episode to contain actual football content. 
Schitt's Creek (2015-2020)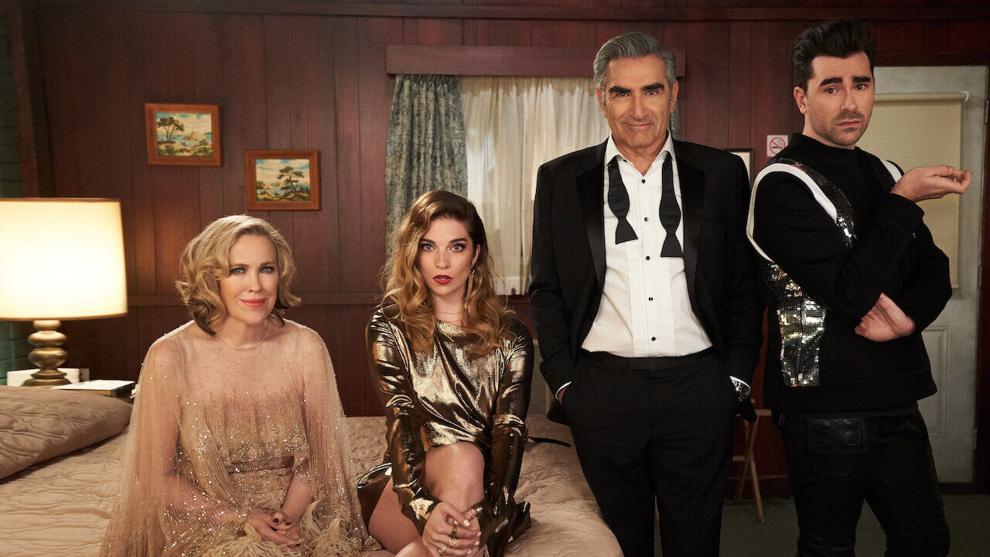 After the 72nd Emmy Awards, it'd be near impossible to not know what Schitt's Creek is. The star studded cast swept the comedy categories gaining them the national recognition they deserve. The show centers around the once wealthy Rose family who find themselves living in a small town called Schitt's Creek, which they bought. 
In order to binge watch shows, there needs to be time. However, since life is back up and running again, time seems to be slipping away, which makes watching tv shows a little less accessible-- or at least on a daily basis. You know what's always accessible though? Music. Just like streaming services over the past year, the usage of music services have also increased. Someone once said, "music is the universal language of mankind" because of the emotions that can be heard through the song. Wherever you go, music is always one click away. Listening to music has been one of the constants in the past year or so, and I certainly have discovered new interests in different genres of music. These are my top five songs at the moment. 
People Watching- Conan Gray 
Conan Gray continues to bring out the relatableness in his songs. His recent single People Watching depicts the thought of wanting to be in a perfect relationship after seeing couples so in love as if there's nobody around them. Gray demonstrates his strong vocal range by starting on the quieter sound before belting the memorizing chorus that instantly hooks you onto his song. Gray went from wanting a Heather to wanting to become a Heather. 
Stay- The Kid LAROI and Justin Bieber 
The Kid LAROI and Justin Bieber teamed up on STAY and have stayed atop of the Billboard Charts for four consecutive weeks since the release on July 9. Laroi and Bieber sing their hearts out about their loved one. They don't want their partner to leave them despite flaws they might have. Laroi became the youngest Australian artist to reach #1 on the Billboard Charts and it was his first ever #1 single in the US. 
Summer of Love- Shawn Mendes and Tainy 
The pop heartthrob from Canada collaborated with Puerto Rican producer Tainy on his newest single Summer of Love. Although summer ended weeks ago— or even more recently for some— the nostalgic vibes of the freeing season are present. Mendes' goal of the song was to make people feel free and away from the weight of life, he said in a statement in a Rolling Stones article. Mendes scored his seventh global chart, which is his second consecutive entry after being featured on Camilo's KESI. 
My Ex's Best Friend- Machine Gun Kelly and blackbear
Pop-rap artists Machine Gun Kelly and blackbear both had their first global major hit with My Ex's Best Friend, which is featured on Kelly's album Tickets to My Downfall.  While Kelly hasn't publicly addressed the meaning, based on the opening lines, it can be speculated that it's about being in a relationship connected to an ex and staying in contact with them, "Ayy/you know my ex, so that makes it all feel complicated, yeah/ I read those texts that you sent to yours". 
One Mississippi- Kane Brown 
Like many artists today, country star Kane Brown first gained recognition through social media. Brown's "One Mississippi" is without a doubt country, but it wouldn't be a "hard country" song because of the pop elements that can be found in the catchy chorus and rhythm. After being tagged in an Instagram post by song writer Levon Gray, Brown invited him to co-write a song and One Mississippi was born. Brown admitted that Gray came up with the title and meaning for the song which led to Brown signing Gray as a new writer for him. 
Need a new TV show to watch during your free time ? Need some new tunes to get you through the day? 
Check out some of the Huskies' Top 5s.
Jimmy P. '25
Simpsons
Rick and Morty
Family Guy
Survivor
Tom and Jerry
Alivia A. '22
Manifest
Grey's Anatomy
Outerbanks 
Atypical
All American 
Randy E. '23
My Hero Academia
Gotham
Steven Universe
Regular Show
Sword Art Online 
Annabelle T. '25
All American
Manifest
Outerbanks
World of Dance
The Bachelorette
Matt C. '24
It's Still Rock and Roll to Me- Billy Joel
Tequila Little Time- Jon Pardi
Sun Daze- Florida Georgia Line
Drinking Class- Lee Brice
Beggin'- Måneskin
Maddie T. '22
Sand In My Boots- Morgan Wallen 
Time of Our Lives- Pitbull, Ne-Yo
Summer of Love- Shawn Mendes
Enough for You- Olivia Rodrigo
I GUESS I'M IN LOVE- Clinton Kane 
Elle M. '24
You Are In Love- Taylor Swift
This Is How We Roll ft. Luke- Florida Georgia Line 
Just A Dream- Nelly
Still Falling For You- Ellie Goulding
You Belong With Me- Taylor Swift
Ashley C. '23
Say It Ain't So- Weezer
Hash Pipe- Weezer
Re-Do- Modern Baseball
It Wasn't Me- Shaggy and Rik Rok
The Spins- Mac Miller