September 12, 2021 was the night Doja Cat would take the stage at Barclays Center in Brooklyn, New York to host this year's MTV Video Music Awards. The 40th anniversary of the award show led to a new award design, as well as a bigger platform for a broader audience. While some might've been disappointed by who lost or won, we still take a look at the starstruck performances, as well as the performers' iconic red carpet looks.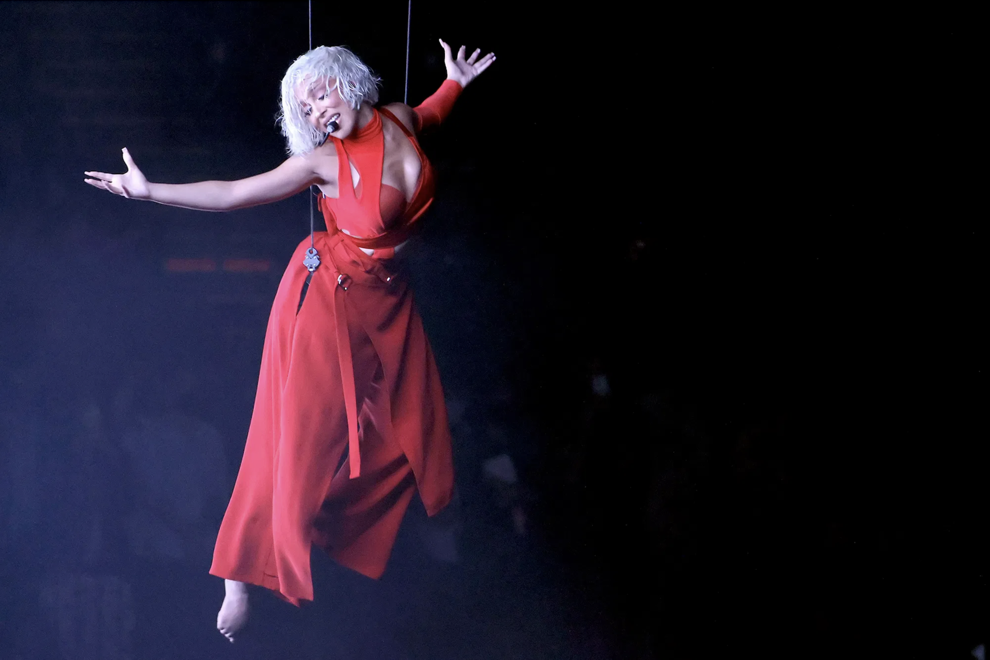 Prior to Sunday night of the award show, many had reviewed the nomination list, and the top nominated contenders consisted of Justin Bieber and Megan Thee Stallion. While some were not surprised by their nominations due to their popularity, many questioned why Justin Bieber eventually came home with Artist of the Year and Best Pop Song for his track, "Peaches," featuring Daniel Caesar and Giveon. One Hersey student, Gabi Laquaglia stated, "I guess Justin Biebers' [nomination] really surprised me because lately he's been off the grid and his music has been 'okay' lately." Along with discussion on Bieber's nominations/wins, there had been more backlash on wins such as Best Choreography going to Harry Styles, and not BTS for their hit song, "Butter."
But other than the discussion on who should or should not have won certain awards, it's safe to say Olivia Rodrigo made a big impact on this year's award show after a year-long build-up in her music career. When asked if this sudden spark in her life and award show appearance would be overwhelming, another Hersey student, Elle Denenberg, said they think it is a lot on the 18-year-old artist "especially since this is her first VMA's." Olivia Rodrigo was nominated for both Artist of the Year and Best New Artist for this year's VMA's, and she was able to come home with three awards, Best New Artist, Push Performance of the Year, and Song of the Year for her smash hit, "Drivers' License." Rodrigo also opened the show with a performance of her song, "Good 4 U," but before that, she stunned the red carpet with an ombre pink and orange gown by Atelier Versace.
One of my personal favorite red carpet looks, however, was done by none other than Lil Nas X, his real name being Montero Hill. Hill's looks always seem to stun the audience, as he recently did at this year's Met Gala, but his purple tux-dress ensemble, also by Versace, sure did add more glam to the scene earlier that night. Adding on to his red carpet look, Lil Nas X was also available to give us an exhilarating performance to promote his new album, MONTERO. Hill was able to take home Video of the Year, Best Direction, and Best Visual Effects, all from his music video for his title track "MONTERO (Call Me By Your Name)."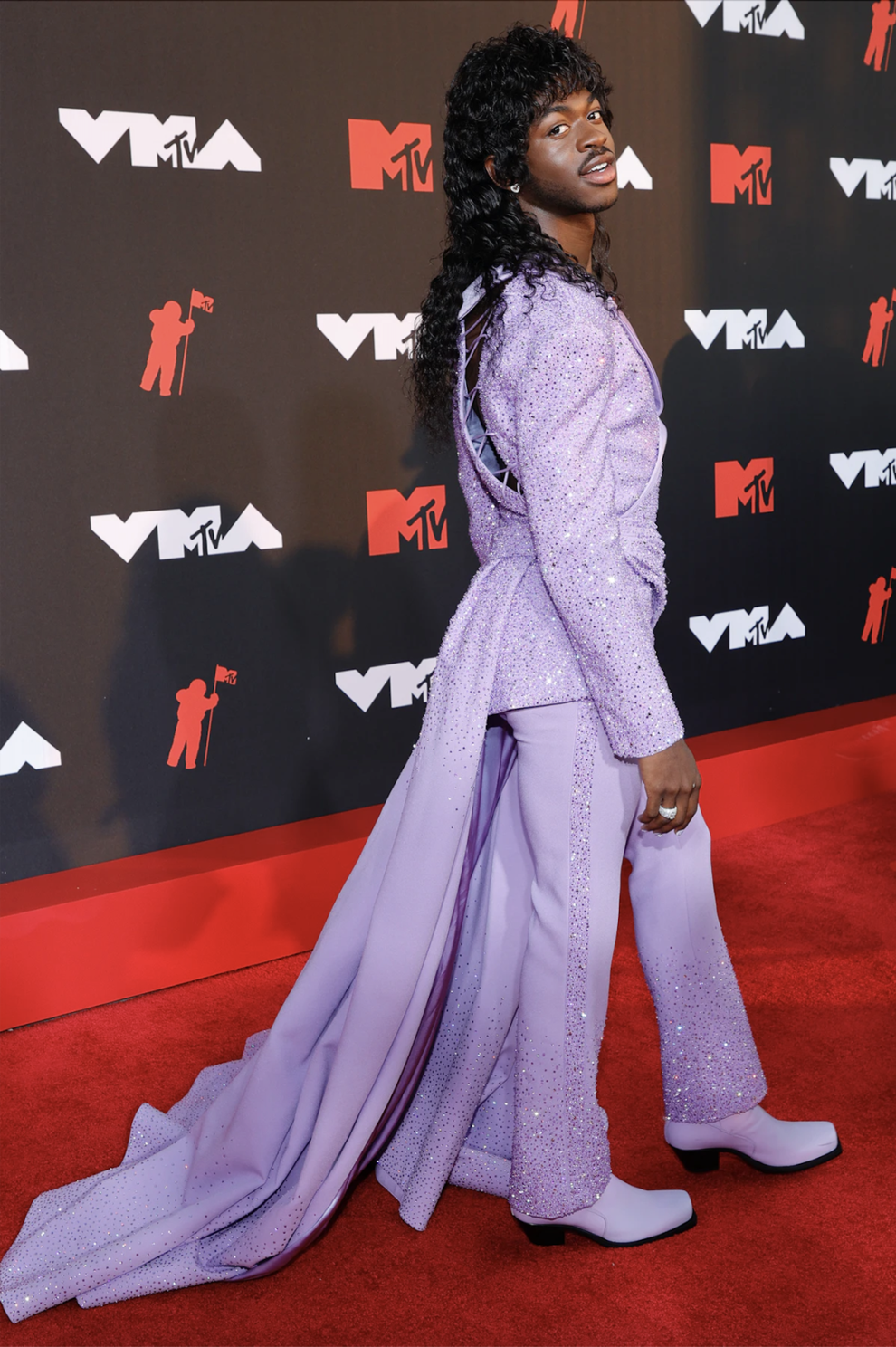 Other highlighted performances from that night included: Ed Sheeran, Twenty One Pilots, Alicia Keys, Machine Gun Kelly, as well as the Foo Fighters, who were presented the first-ever US Global Icon Award from MTV. Additionally, other artists that stunned the red carpet were: Megan Fox in Mugler, Saweetie in Valentino, Madison Beer in Dolce & Gabbana, and Kacey Musgraves in Valentino. With talk still going on about how this year's VMAs went, it still featured many artists on a larger platform on MTV's broadcast for many to see. From Doja Cat's many costume changes to Madonna making a surprise appearance, the Video Music Awards is a huge event that luckily takes place every year, and we yet to look forward to what's coming next year.