On Feb. 28, 2021, many Spotify users were alarmed due to large gaps in their playlists. To their surprise, a majority of songs by Korean artists had vanished from their playlists overnight. On the following day, all Korean songs distributed by Kakao M, a branch of Kakao Corporation, were removed from Spotify. Kakao M, a major entertainment company in South Korea, runs the streaming site Melon, one of the largest music platforms in South Korea, and is a major competitor of Spotify. 
Fans were outraged as they realized so many of their favorite songs had vanished from Spotify. The removal of songs not only affected fans but also affected the artists. Major artists such as IU, Monsta X, Mamamoo, GroovyRoom, Jessi, G-Friend, HyunA, as well as smaller artists such as VINXEN, Sam Kim, MCND, Sogumm, Big Naughty and many more, all had their songs removed from Spotify's platform.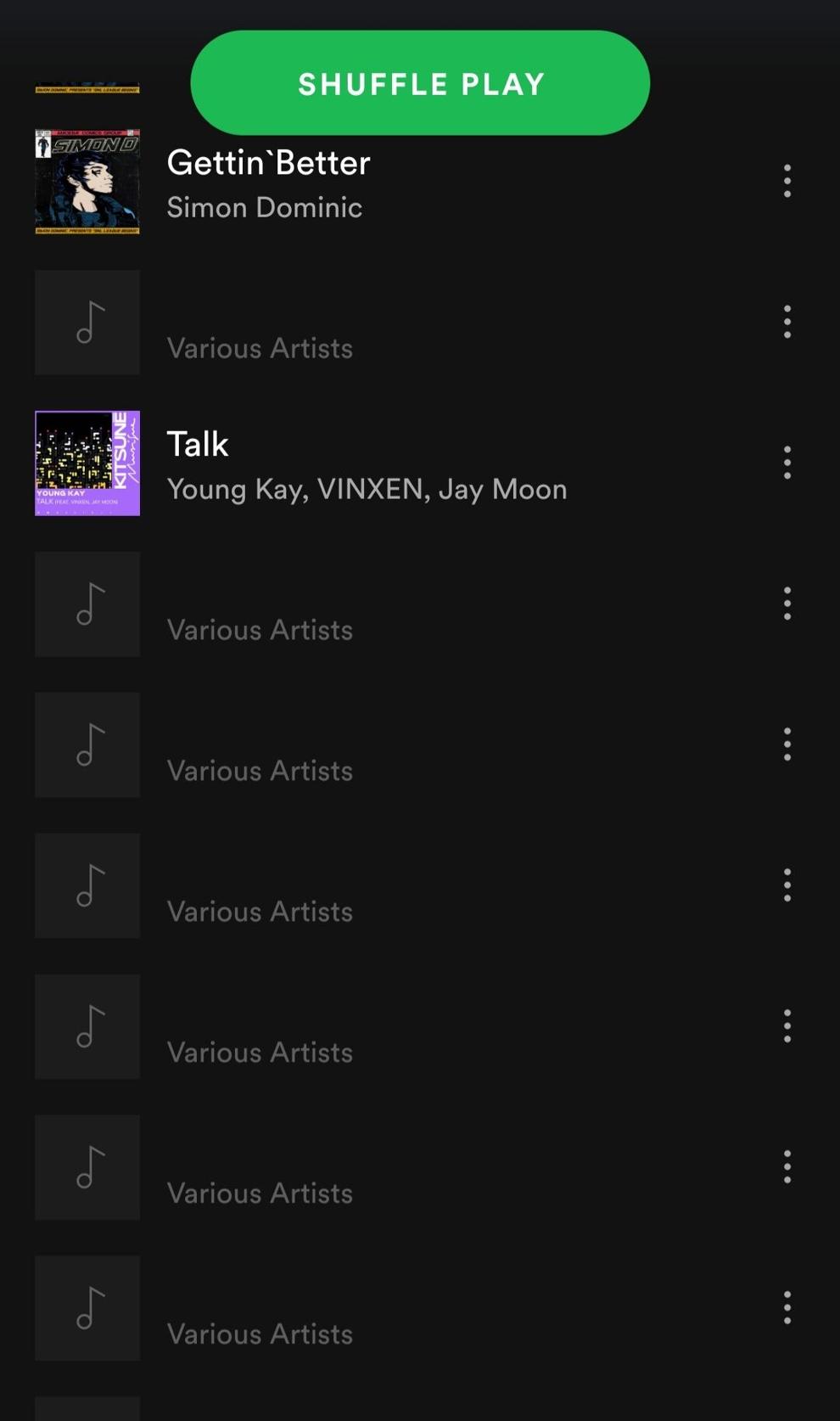 On the morning upon removal, Spotify released an official statement: "We have been making efforts in all directions over the past year and a half to renew the global licensing agreement so that we could continue to make Kakao M artists' music available to fans all over the world… However, in spite of this, we were unable to reach an agreement about renewing our global license."
Kakao M, following Spotify, also released its own statement: "...we separately received notice of the expiration of our license on February 28, and we requested a renewal of our existing global contract. Due to Spotify's policy that they must proceed with the domestic and global contracts at the same time, our global contract has currently expired."
Spotify and Kakao M's stubbornness while trying to procure a contract only prolonged the loss of thousands of songs, causing artists to lose a large number of streams. The Twitter account, @svt_spotify, is dedicated to following K-Pop group Seventeen's activities on Spotify and claimed that about 130k monthly listeners were lost as of March 8. 
Korean hip-hop group Epik High was one of few artists who were able to get their music back on Spotify the day after removal, but many fans still sympathized with the group as they had lost many potential streams. Tablo, a member of Epik High, spoke out on Twitter: "Apparently a disagreement between our distributor Kakao M & Spotify has made our new album Epik High Is Here unavailable globally against our will. Regardless of who is at fault, why is it always the artists and the fans that suffer when businesses place greed over art?"  
As of March 11, Kakao M and Spotify finally renewed their licensing contract, allowing Spotify to use songs under Kakao M on a global scale again. Even though the conflict was resolved, the disagreement between Spotify and Kakao M had caused major losses for both artists and fans. Although Spotify did not release a compiled list of songs that were removed from the platform, fans were able to point out over 100 artists whose songs had vanished. Spotify and Kakao M's disagreement in contract terms led fans to the realization that big businesses could hinder artists' success, even though the conflicts between businesses have no relation to the artists' music itself. Even though the conflict ended with a happy ending, the fact that businesses hindered in the distribution of artists' music still strikes discomfort with fans.